19th May 2023 - 10:22
Image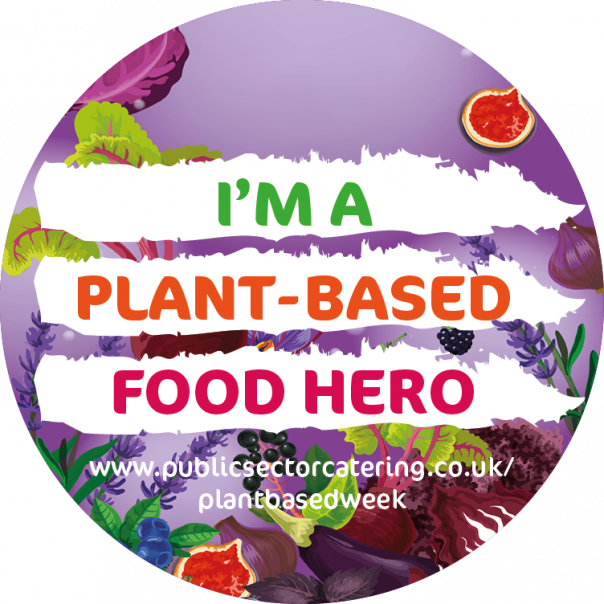 Abstract
There are many 'unsung' heroes working across the public sector helping to create and promote plant-based dishes and increase the understanding of their customers about the environmental and health benefits of eating more fruit and veg.
To mark Plant-Based Week, Public Sector Catering has been using social media to recognise some of the individuals and organisations who stand out for their advocacy in this area.
Some of the inspirational figures we believe are making a difference in plant-based catering include Nick Vadis, culinary specialist at NHS Supply Chain, who is a Plant-Based Food Hero for his work helping to create and promote the Root Kitchen culinary concept, part of his work with the NHS Chefs' Academy.
Another Hero is Lisa Marley, the ProVeg UK chef trainer, for her work with the School Plates programme. And Omari McQueen, the 14-year-old vegan chef, TV Presenter, author and social media star is also a Plant-Based Hero for helping young people better understand healthy eating.
But we also asked you to nominate a Plant-Based Hero – whether a catering manager, chef, kitchen assistant, or even whole catering teams.
Below you can see a selection of the names put forward. We salute them and all their efforts:
Nick Vadis, NHS Chefs Academy
Vegetarian for Life, care sector charity
Dan Parker, Veg Power
Tony Mulgrew, inspirational Ravenscliffe High School chef
Lisa Marley, ProVeg UK chef trainer
Matt Tebbit, University of Reading
Chris Packham, TV Presenter campaigning to get more plant-based dishes into schools
Kate Snow, Quorn, championing healthy, plant-based eating
ESS, has added 70 new recipes to its Plant Forward range
Omari McQueen, blogger promoting healthy eating
Dr Rupy Aujla, evidence-based, plant-based recipes
David Morton, University of Winchester
Jenny Chandler, Humane Society International
The team at Hazlehurst Primary School
Lisa Johnson, sector marketing manager at Brakes
Team at Mellors Catering Services (including Stuart Dale & Jackie Ronfell)
Waltham Forest menu development team (including Andrea Moore & Susan Brettle)
Judith Thompson, catering manager at HMP Wayland
Martin Harridence, CMC School Catering
Development team at NYES Catering
Vince Kelly, Westminster Kingsway College