23rd Jan 2023 - 07:00
Image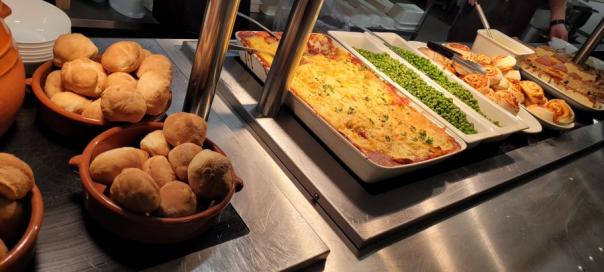 Abstract
Chartwells, the 'UK's leading school and education catering company', has partnered with Clevedon Secondary school to fund a new local 'Heat Grub' initiative, where together they will be providing a filling three-course meal to anyone in the local community who needs it most.
Running every Wednesday night, from 5pm-7pm throughout January, the 'Heat Grub' is an opportunity for families and individuals in the local community to come together and enjoy nutritious and quality meals, which they might not otherwise have access to. Recipients of the food can choose how much, if anything, they would like to pay for the food.
On the menu there will be a selection of the nutritious meals that Chartwells provides to the school itself, including soup, lasagne and sticky toffee pudding. There will also be a number of options available to those who have any specific allergy or dietary requirements.
Stephen Fudge, catering manager Chartwells said: "We know these are particularly challenging times for everyone who are faced with huge financial burdens. That is why partnerships, such as this one with Clevedon Secondary School, are more important than ever, in ensuring everyone has access to healthy and nutritious food, in particular those that need it most.
"By investing in initiatives such as 'Heat Grub' and supporting the communities we serve, we can make sure that nobody slips through the cracks and that everyone has an equal opportunity to experience what a powerful tool food is - helping to bring the local community together and fuel learning as well."
Throughout the evening families and individuals will be able to enjoy music and board games. The Chartwells catering team will be on hand to answer any cooking questions so that people can learn how to enjoy similar recipes at home.
Jim Smith, headteacher at Clevedon Secondary School, added: "The cost-of-living crisis is having a huge impact on people in our local area, so the 'Heat Grub' initiative is a fantastic way to feed the community who may not be able to afford healthy, nutritious food.
"Chartwells has already had such a positive impact on Clevedon, not only providing high-quality school meals but also undertaking a range of activities and workshops with our pupils, so they can learn about the importance of healthy and nutritious food.
"That's why we're thrilled to extending our partnership with Chartwells through this initiative, working with the business which shares the same passion for feeding all generations at a time of economic uncertainty."