27th May 2020 - 10:28
Image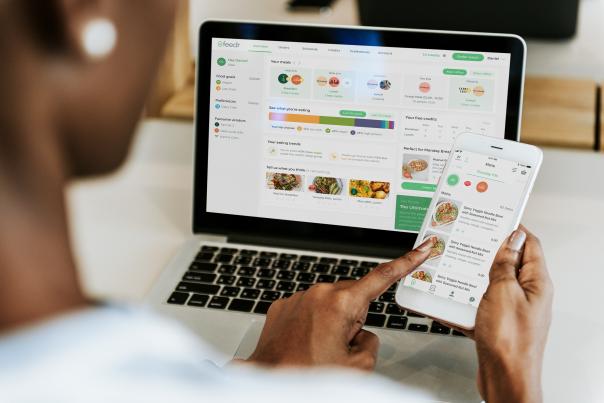 Abstract
In a move aimed at accelerating its digital transformation, Compass Group UK and Ireland has acquired food and health technology start-up Feedr.
Managing director Robin Mills said: "The deal was completed in early March and will play a key role in reshaping the 'return to work' strategy for Compass.
"We are eager to embrace the potential of technology to improve the way we serve our clients and customers, and to help people make healthier choices.
"Feedr is a leader in its field and together with Riya, Lyz and their team we will ensure Compass is the partner of choice for any business wanting a personalised food offer for its employees.
"Feedr will provide the agility we need to meet the changing needs of workplace dining as we emerge from lockdown and adjust to a new normal."
He said the plan was to utilise Feedr's software across Compass's portfolio of corporate clients, with further potential applications of the technology in the education and healthcare sectors.
"Feedr's mobile ordering and pre-pay technology will enable us to transform the way people interact with on-site restaurants, so employees can browse menus, pay and collect more flexibly, enhancing their food at work experience.
"Feedr's focus on nutrition and health means employees can use the app to track and personalise their daily eating, helping them make healthier choices and giving them a better picture of nutrition from the meals they consume at their workplace.
"This offers companies a way to put wellbeing at the heart of their food at work strategy."
In addition to adopting Feedr technology, Compass will invest in growing Feedr as an independent brand which will continue to operate in the delivery market with its Cloud Canteen product, with Feedr leveraging the Compass global platform to accelerate its growth.
The timing of the acquisition has enabled Feedr and Compass to collectively support vulnerable populations during the COVID crisis, launching a first initiative in early April, where free Compass meals were connected to vulnerable customers' homes using Feedr's technology.
In addition, Feedr launched a home delivery solution for its existing customers, flipping its usual business model on its head. As employees return to work, Feedr will use its technology to support social distancing and eliminating queues through unique click and collect initiatives in workplaces.
Riya Grover, co-founder and chief executive of Feedr added: "We are thrilled to be part of Compass Group and to integrate our ordering, payments and health technology across their portfolio.
"Operating at new levels of scale will allow us to accelerate our product innovation, and to support our marketplace of restaurant partners with new opportunities."
Feedr, launched three years ago by Riya Grover and Lyz Swanton, is a technology platform delivering meals to businesses of all sizes through a marketplace model, partnering with leading independent restaurant brands and customising menus to offer employees a highly personalised nutrition experience.
Daily menus are built using company and user preferences, meals are then pre-ordered by individuals and demand is aggregated for Feedr's food suppliers to prepare.
Feedr also works with partner charity, Akshaya Patra, by donating a meal for every order placed through the online platform.