26th May 2020 - 08:15
Image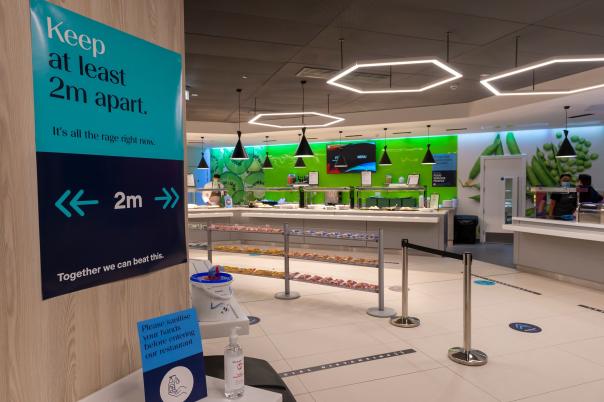 Abstract
Compass Group UK & Ireland, the food and support services company, has announced a series of new initiatives to support its clients, communities and its people through their safe return to work.
They include its Stay Safe, Eat Well programme which incorporates lessons from across its global business on operating a foodservice provision in a Covid-19 environment.
Robin Mills, managing director, said: "We believe Compass has an important role to play in helping the UK get safely back to work.
"We recognise how challenging this period has been for our clients and communities, our suppliers and our people so we are doing everything we can to invest in the food and cleaning services that are most needed as the economy adapts to a new normal.
"We hope our Stay Safe, Eat Well programme will give both our employees and customers confidence that they can return to work safely, while also supporting them with their health and wellbeing.
"I want to pay tribute to all our colleagues who have played, and continue to play, a key role in the national effort against Covid-19."
Compass is working customers and unions to ensure the highest standards of safety, health and wellbeing are in place, and is in close collaboration with its supply chain. It is building on the experience of Compass colleagues who have continued to provide meals, cleaning and to the NHS, defence, schools and other key businesses right through the crisis.
It is also able to draw on the insight from the global business in Asia and other regions to work with industry and government to support the country's phased return to work.
The Stay Safe, Eat Well programme has at its core the principles of:
* Social distancing with 2m separation for all customers and staff, queue management and dining apart
* Safe service with sanitising stations, protective screens, assisted serve and takeaway adjusted food offers and contactless payment
* Enhanced and additional cleaning routines
* Technology enabled capacity management to manage restaurant flows and enable click and collect
All sites have been issued with a 'Way Back' operating manual which outlines how to implement all the measures of the programme.
Mills said: "In addition to preparing for the return to work, the business is also recognising colleagues' contribution to the NHS with an on average pay increase of over 5% to match the NHS Agenda for Change rate of pay."
Providing support for small businesses, communities and the vulnerable