10th Apr 2015 - 08:35
Image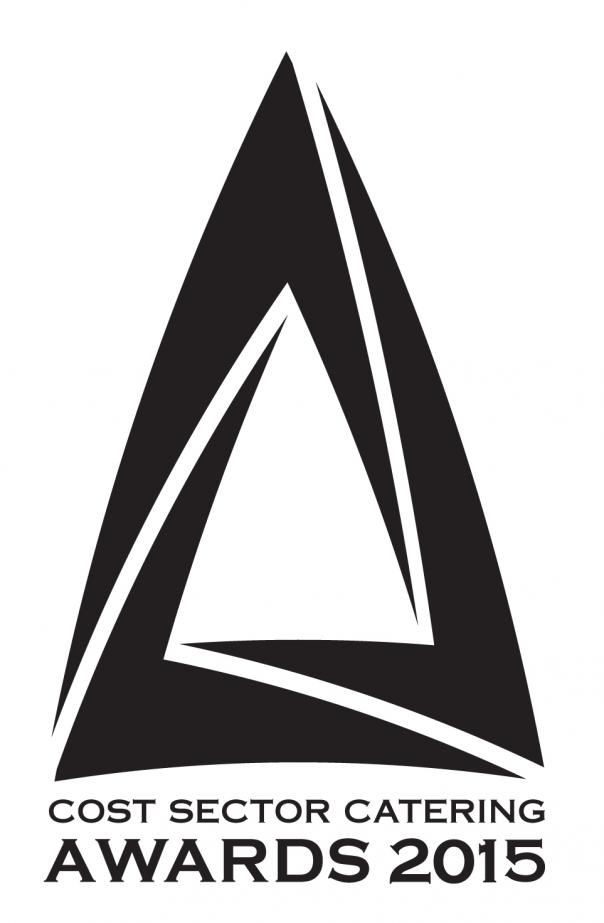 Abstract
Age UK chairman Dianne Jeffrey, who has led both the Malnutrition Task Force and the Hospital Food Standards Panel in recent years, was honoured last night when she received the Public Sector Lifetime Achievement Award at the Cost Sector Catering Awards 2015 held at the Hilton London Metropole.
Jeffrey, who was made a CBE in 2011 for her work, has long-standing links with the health and social care sectors having been chairman of High Peak & Dales Primary Care NHS Trust, the NHS Confederation and Anchor Trust, England's major provider of housing and care for the elderly.
She took on the role of chairman when the Department of Health set up the independent HospitalFood Standards Panel in November 2013. It reported in August last year and its mandatory standards came into force on April 1st with a focus on quality, choice and promoting a healthy diet for patients and staff.
Meanwhile, the Contract Catering Lifetime Achievement Award was presented to Geoffrey Harrison, the chairman and founder of Harrison Catering.
After a career working for other people, he set up his own company at the age of 50 and today oversees a contractor working across the schools and B&I sectors that turns over £57m a year and serves 100,000 meals a day at 270 different locations.
It remains a family-run company, with son Gareth and daughter Claire operating today as joint managing directors.
He recently established the The Geoffrey Harrison Foundation to promote training for young people in the catering and hospitality industries. More than 200 have already benefited from this initiative.
Other wins on the night included Elior UK, with the Contract Caterer Award, and Andy Jones, who works for ISS Facilities Services and steps down as chairman of the Hospital Caterers Association later this month, being presented with the Healthcare Award.
The full list of last night's winners and runners-up is:
Cost Sector Catering Awards 2015
Armed Services Award (sponsored by Purple Foodservice)
Winner: Sergeant Dominic Owen RAF
Runners-up: Leading Chef Britten RN
Corporal Gurung RLC
Care Catering Award (sponsored by Anglia Crown)
Winner: Jason Jones, Catering Academy
Runners-up: Paul Ganea, Barchester Healthcare
Linda Martin, Anchor Trust
Paul Mason, Nottingham City Council
Paul Robottom, Caterplus
Chef Award (sponsored by E&R Moffat)
Winner: Rob Bean, University of Leicester
Runners-up: Mark Cheetham, Sodexo
Scott Pring, Bridgwater College
Martin Rowe, Quantum Care
Contract Catering Award (sponsored by Gram UK)
Winner: Elior UK
Runners-up: Brookwood Partnership
Catering Academy
Olive Catering Services
Principals Catering
Contract Catering Multi-Site Manager Award (sponsored by Peros – Nero & Bianco)
Winner: Chris Ashmore, OCS
Runners-up: Stuart Cawley, Bartlett Mitchell
Clare Convey, Aramark
Leanne Findlay, Sodexo Prestige
James Nottage, Sodexo
Corporate Responsibility Award (sponsored by McCain Foods)
Winner: University of Manchester
Runners-up: Aramark
ISS Food & Hospitality Team
Harrison Catering Services
Kate Martin, Brookwood Partnership
Cost Sector Team of the Year (sponsored by Theos Food Service)
Winner: ISS Food & Hospitality Team
Runners-up: Anchor Catering
Gateshead Council
North Ayrshire
T(n)S Catering Management
Education Award (sponsored by Premier Foods)
Winner: Andrea Beverley, Gateshead Council
Runners-up: Rachel Dargie, Sodexo
Jenny Hiley, Kirklees Catering Service
OCS Catering Team
Jane Wagstaff, Cardiff Council
Event/Stadia/Arena Award (sponsored by Dr Oetker)
Winner: Steven Beattie, Centerplate at Sunderland AFC 
Runners-up: Alex Beaumont, Sodexo Prestige
CGC Event Caterers
Delaware North
Anna Fenten, Levy Restaurants
Healthcare Award (sponsored by Zenith Hygiene)
Winner: Andy Jones, ISS Facility Services
Runners-up: David Humphreys, Tillery Valley Foods
Paul Robottom, Caterplus
Philip Shelley, Taunton & Somerset NHS Trust
Andy Williamson, North Ayrshire Council
Innovation Award (sponsored by In House Manager)
Winners: James Leeming & Ash Smith, University of Southampton
Runners-up: Kate Martin, Brookwood Partnership
Graham Thornton, Anglia Crown
Marketing Award (sponsored by Pasta King)
Winner: Nutrition & Hydration Week
Runners-up: Bartlett Mitchell
Big School Bake-Off
Hertfordshire Catering Ltd
North Ayrshire Council
PS100 Health and Nutrition Award
Manchester Fayre
Public Sector Award (sponsored by Middleton Foods)
Winner: Chris Moore, The Clink Charity
Runners-up: Jamie Gibbs, Compass
Mark Hill, House of Commons
Chris Moore, The Clink Charity
Owen Siddaway, National Offender Management Service
NEW FOR 2015 - Special Contribution Award (sponsored by Unilever Food Solutions)
Winner: Caroline Lecko, NHS England
Runners-up: Gate Ventures
LACA & Children's Food Trust
YPO
NEW FOR 2015 - Training and Apprenticeship Award (sponsored by Brakes)
Winner: Aramark
Runners-up: Chartwells
ISS Food & Hospitality
Laura Roberts, Sodexo
Matthew Shropshall, Birmingham College of Food
Unit Manager Award (sponsored by Peros)
Winner: Paul Toms, Olive Catering Services
Runners-up: Frankie Angus, Sodexo Prestige
Shane Bailey, Blue Apple Contract Catering
Steven Beattie, Centerplate at Sunderland AFC
Rachel Croston, Sodexo
University/College Award (sponsored by TUCO)
Winner: Amar Ahluwalia, Bsix
Runners-up: Chartwells
Manchester Metropolitan University
University of Brighton
Clive Williams, University of Leicester
Lifetime Achievement Award/Contract Catering (sponsored by Hobart Cooking Solutions UK)
Winner: Geoffrey Harrison
Lifetime Achievement Award/Public Sector (sponsored by Hobart UK)
Winner: Dianne Jeffrey