29th Sep 2023 - 07:00
Image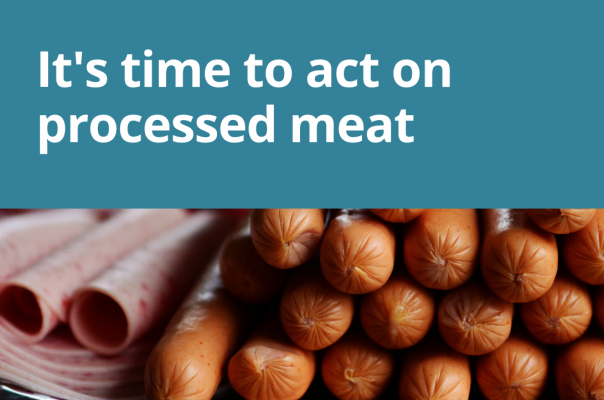 Abstract
A new resource from Eating Better considers the health impacts of processed meat and highlights the need for public sector caterers and health organisations to focus efforts on reducing processed meat consumption in the UK.
The report highlights that each 50g of processed meat (equivalent to two slices of ham or one sausage) eaten on average per day can increase your relative risk of poor health outcomes including bowel cancer, cardiovascular disease and type 2 diabetes.
Simon Billing, executive director of Eating Better, commented: "The science is clear. Processed meat is harmful for our health. Reducing processed meat consumption would go a long way to lowering the risk of diet-related diseases, as well as supporting our climate goals. Public sector caterers together with health organisations are well placed to lead the way."
The report suggests that processed meat is an 'unnecessary staple' in the UK as it currently makes up about 30% of the average meat intake per person.
Liz Stockley, chief executive of the British Dietetic Association, added: "As a member of Eating Better as we see the co-benefits of bringing together the health and environmental benefits of sustainable eating patterns.
"For a win-win, our own advice is to generally prioritise plant proteins and to try to avoid processed meat. It's encouraging to see such a broad coalition get behind this advice, and look to translate this into what's on our plate and how we advise people on food."