28th Oct 2021 - 06:00
Image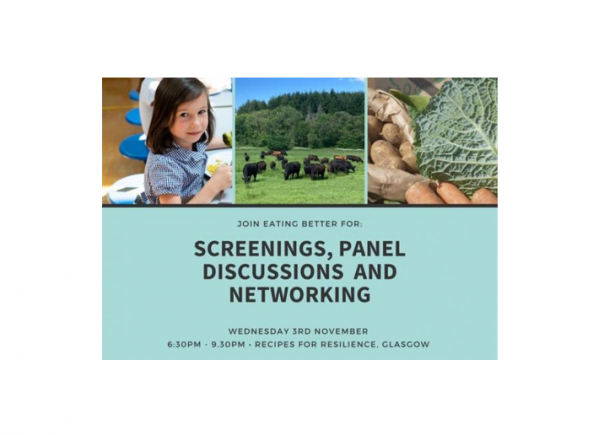 Abstract
Eating Better, the alliance of food and farming groups dedicated to a 50% cut in meat and dairy consumption in the UK by 2030, will be showcasing its work at a COP26 event in Glasgow on November 3rd.
As part of the Food and Climate Zone and under the rubric 'Recipes for Resilience', the alliance will be screening three films it has made that aim to show the 'why' and 'how' of achieving its target.
Starting at 6.30pm and running through until 9.30pm, it is hosting the screenings, together with panel discussions and networking.
This will feature a trilogy of new brand films: Producing Better, Buying Better and Serving Better, showcasing the businesses and organisations that are putting sustainability at the heart of their operations, to make our food systems part of the solution to tackling the climate and nature crisis.
Panellists who will then be joining a discussion of the topics and issues raised will be Kirsteen Sullivan, deputy leader of West Lothian Council; Sascha Grierson of Hugh Grierson Organic farm; and Sarah Duley, head of food at the Soil Association, Scotland. 
Following the screenings, guests will be able to connect and network over seasonal, Scottish canapés and drinks.
For more information and to register to attend visit here.