16th May 2022 - 10:18
Image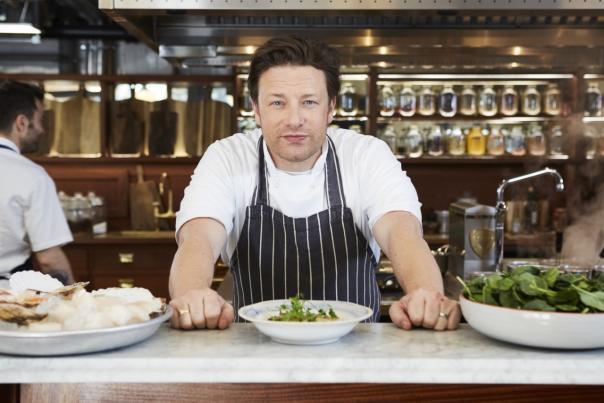 Abstract
Celebrity chef Jamie Oliver has criticised UK Prime Minister Boris Johnson for delaying restrictions on high in fat, sugar or salt (HFSS) multibuy deals and advertising.
The Government has announced that restrictions on HFSS multibuy deals and advertising will be delayed in light of the 'unprecedented global economic situation' in order to give the industry more time to prepare. Rules banning multibuy deals on HFSS foods and drinks- including buy one get one free (BOGOF), '3 for 2' and restrictions on free refills for soft drinks - will be delayed for a year.
Jamie Oliver said on Twitter: "We know there's a vital need to protect child health and make sure the next generation doesn't suffer from diet-related disease. Policies like restricting junk food advertising to kids are crucial for levelling up and popular with the public.
"This is a wasted opportunity and it starts to erode the whole obesity strategy - which at some point looked progressive and world leading written down, but is falling apart when it comes to acting on these policies. Parents and kids don't want to hear any more excuses from the Government. I really hope the Prime Minister Boris Johnson proves me wrong and shows real leadership to give young people a healthier and fairer future."
Restrictions on the placement of less healthy products – a key part of the government's commitment to reduce obesity - will still come into force in October 2022 as planned. These will mean less healthy products are no longer promoted in key locations, such as checkouts, store entrances, aisle ends and their online equivalents.
The delay to restrictions on multibuy deals will allow the Government to review and monitor the impact of the restrictions on the cost of living in light of an unprecedented global economic situation. Addressing obesity remains a priority for government, and will reduce the strain put on the NHS as it works to tackle the covid backlogs.
Public Health Minister Maggie Throup, commented: "We're committed to doing everything we can to help people live healthier lives. Pausing restrictions on deals like buy one get one free will allow us to understand its impact on consumers in light of an unprecedented global economic situation."
The restrictions banning HFSS adverts on TV before 9pm and paid-for adverts online will also be paused for a year, meaning they come into force January 2024. This is due to a delay to the Health and Care Bill receiving Royal assent, as well as a growing recognition that the industry needs more time to prepare.
The news of the delay received a mixed response:
Kate Halliwell, chief scientific officer at the Food and Drink Federation: "We welcome the UK Government's pragmatism during the cost of living crisis. At a time when both families and our manufacturers are struggling with high inflation, it makes sense to delay the restrictions on volume promotions for everyday food and drink products, including breakfast cereals, ready meals and yoghurts, as it risked further stretching already pressed household budgets. We also welcome the delay to the start of advertising restrictions, given the time it will take our industry to prepare for the change in law."
Barbara Crowther, Children's Food Campaign co-ordinator: "This is shocking news at a time we urgently need to build back a healthier nation and address the cost-of-living crisis. Childhood obesity prevalence has spiked sharply over the last 24 months, and millions of families are struggling to put healthy food on the table. What we needed was faster, not slower action. By delaying and dithering to implement his own obesity strategy and laws that have only just been passed in Parliament, Boris Johnson has instead chosen to play politics with children's health."