16th Nov 2021 - 06:00
Image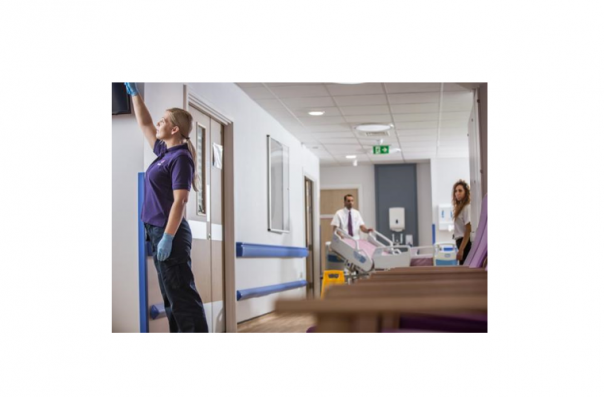 Abstract
Mitie has secured a new contract to provide cleaning, portering and patient/staff catering at the John Radcliffe Hospital in Oxford.
The contract is worth £92.5m over five years, with the opportunity to extend for up to 15 years at five-year intervals. Technology will be central to the contract, with Mitie introducing robotic cleaning and new electronic systems for task scheduling as well as patient meal ordering.
Alice Woodwark, managing director of communities at Mitie, said: "We are very pleased to be building on our existing support for the John Radcliffe Hospital with this new contract. By bringing our technology-led approach and focus on innovation, we will be ensuring our fantastic frontline colleagues can continue to deliver an exceptional service for the Hospital's patients and clinical teams."
The John Radcliffe Hospital, which has over 800 beds, has a 700-strong team of cleaners, porters and catering assistants who ensure the hospital keeps running.
The Mitie team will help reduce the hospital's environmental impact by switching to chemical-free cleaning products wherever possible and removing all single-use plastics from its catering services. It will also work with its catering suppliers to reduce the amount of packaging coming into the hospital as well as committing to source more fresh produce from local businesses.