27th Mar 2019 - 06:00
Image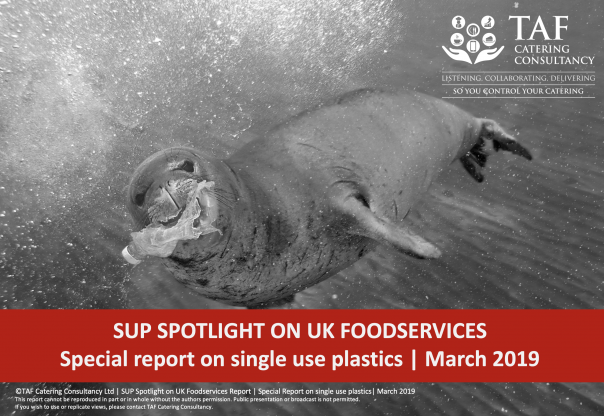 Abstract
A new report outlining the extent to which single-use plastic is part of the current UK foodservice industry, includes a call for caterers to respond by cutting back.
Called SUP Spotlight on UK Foodservice 2019 – It's All About Single Use Plastics, it has been produced by TAF Catering Consultancy.
TAF managing director Tracey Fairclough said: "We want to drive a plastic pollution revolution with this first-of-a-kind report and in-depth review and benchmark looking at how UK foodservices are dealing with single use plastics today.
"We're a world of wasters and should be doing more."
The report includes details of governmental, global and local initiatives, a foodservice sector plastic policy benchmark using grocery retailers and food franchises.
In addition there are case study examples and success rates, a look at the future of the plastic pledge in London, and recommendations to consider in creating  a single-use plastic policy.
For more details visit: www.tafcateringconsultancy.com/taf-reports.