24th Jul 2023 - 07:00
Image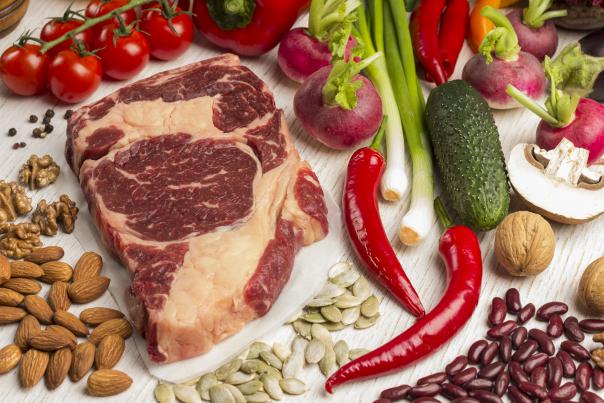 Abstract
A new poll has revealed that more than a quarter of people in the UK (26%) are unaware of any of the major health risks associated with high consumption and overproduction of meat products when presented with a list of them.
The poll, which was carried out by YouGov on behalf of Compassion in World Farming in eight countries, shows that just 15% of UK adults know that air pollution from factory farms increases the risk of certain lung cancers.
Nearly two-thirds (61%) of those polled in the UK are aware that diets heavy in meat products increase the risk of certain cancers, heart disease and obesity. Less than half (46%) are aware that current use of antibiotics in farming is making them less effective at treating human diseases.
A report released in May titled 'More Money, More Meat' revealed how richer countries are eating their way to extinction by consuming too much meat and other animal proteins. According to the report this trend is harming people's healthy by:
Increasing people's risk of certain cancers and other diseases like coronary heart disease
Unjustly driving people from their land as well as causing malnutrition and hunger in the global south
Increasing the risk of pandemics like flus and coronaviruses 
Increasing the risk of lung cancer due to Industrial agriculture pollution
Making antibiotics less effective at treating diseases in people
Philip Lymbery, global chief executive of Compassion in World Farming, said: "When animals suffer, we all suffer. Industrial animal agriculture is not only the single biggest cause of animal cruelty on the planet, it's damaging our planet, increasing the risk of pandemics and seriously harming our health.
"Yet our new poll shows that many people aren't even aware of other serious health risks linked to meat production. What's needed is for world leaders to agree a clear global 'rescue plan' for our food system to ensure a healthy future for people, planet and animals. Urgent policies are needed from Governments to reduce meat consumption and accelerate a shift towards regenerative food and farming."
The international animal welfare and environmental NGO has launched an initiative as part of its global END.IT campaign to raise awareness of the human costs associated with eating too much meat and other animal proteins. 
The campaign urges the public to sign the END.IT petition calling on global leaders to agree a clear global 'rescue plan' for the food system to ensure a healthy future for animals, people and the planet.