23rd May 2022 - 06:00
Image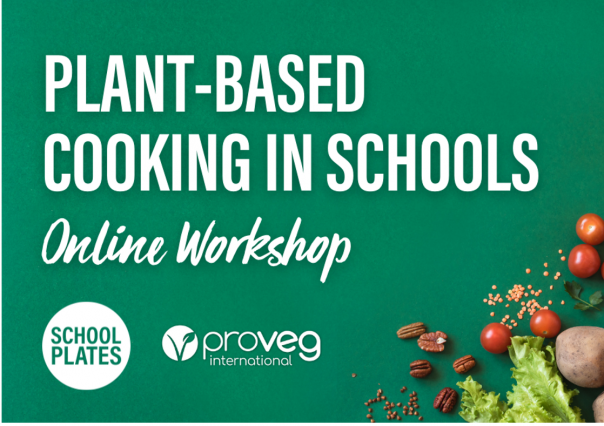 Abstract
ProVeg UK, part of the international food awareness organisation, is inviting school caterers to join its first School Plates plant-based cooking in schools online workshop.
The session runs from 3pm-4pm on May 26th and is aimed at caterers, or anyone else who is interested, from individual schools.
Lisa Marley, the School Plates programme coordinator and chef trainer  at ProVeg UK, says: "The aim is to demonstrate how to prepare simple, inexpensive, nutritionally balanced and, most importantly, tasty, plant-based recipes that children will love!" 
Lisa, who is a plant-based chef, certified nutrition coach, and a television presenter, will be delivering the workshop.
She will be joined by Colette Fox, ProVeg's School Plates programme manager, who works directly with schools and local authorities in the UK to support meat-reduction efforts through small changes that are designed to make a big difference to children's health and the planet and to save money.
The introduction to the School Plates programme will outline why it's important to offer healthy and sustainable menus with planet-friendly meals as well as how to use plant-based ingredients, a look at cooking methods plus a demonstration of recipes.
If you are interested in taking part you can register here: https://us06web.zoom.us/webinar/register/WN_FId67suHTv-DfMuJ8GXViQ
Or, to learn more about the School Plates programme visit: https://proveg.com/uk/school-plates-the-programme/