18th May 2021 - 10:10
Image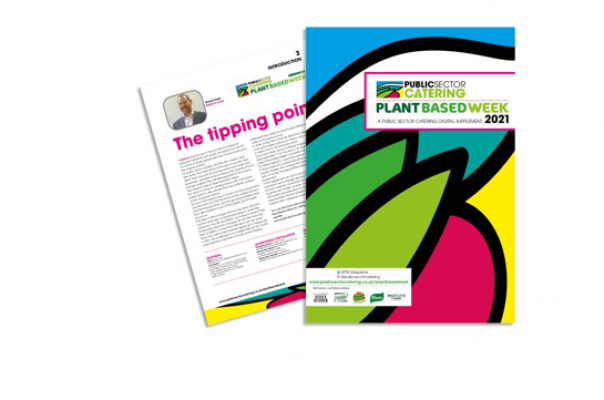 Abstract
Public Sector Catering has unveiled a special digital issue of the magazine to celebrate Plant-Based Week, which is taking place from 17-21 May 2021.
The demand for plant-based meals is increasing as more people adopt a flexitarian approach to eating. Public sector caterers have to respond to this demand from their customers while continuing to meet nutritional standards and provide a balanced diet that includes meat and dairy.
David Foad, editor of Public Sector Catering Magazine, said: "In this issue we aim to summarise some of the important menu changes already taking place in schools, hospitals, universities and the care sector, together with market analysis, advice, product information plus inspiration to help you embrace the opportunities that now present themselves as our national diet undergoes a significant change."
The special PSC issue contains:
Public Sector Catering and the Eating Better alliance have jointly produced research on how the sector is embracing a more plant-based diet.
Case studies across the public sector in universities, healthcare and schools.
Dr Rupy Aujla interview where he explains the importance of plant-based foods which are good for the environment and people's health.
Product reviews- PSC teamed up with the Craft Guild of Chefs to identify some of the best plant-based products to use in your kitchens.
The Vegan Society also reveal behavioural 'nudges' to help people welcome plant-based foods.