23rd Oct 2023 - 07:00
Image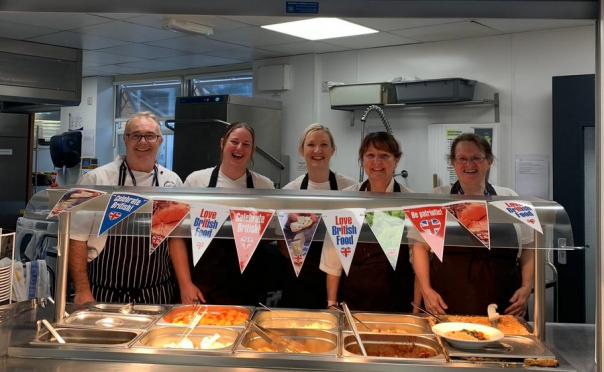 Abstract
British Food Fortnight, which took place from 16th September to 1st October, consolidated its position as the 'leading promotion' of British food in the food service sector.
Hundreds of schools, many NHS Trusts, care homes, colleges and universities all took part with special menus highlighting British produce. The event was warmly embraced by industry bodies TUCO, LACA, NACC, HCA branches, Wales NHS Confederation and NHS hospitals in Northern Ireland. 
Philip Shelley, head of net zero at NHS England, said: "I must say the efforts over the past fortnight in raising the bar on British Food Fortnight has been sensational. The social media campaign has been extraordinary and we are all incredibly proud to be part of something so special."
Brakes, ISS Food Services, Sodexo, Premier Foods, Chartwells, Educaterers, Harrison Catering, Minor, Weir and Wills, Essential Cuisine, Master Chefs of GB, Hereford Beef, British Poultry Council and New Covent Garden Market all took part as official partners of Love British Food, the umbrella campaign that organises the national food celebrations.
Cathy Amos, head of customer marketing at Brakes, added: "We find positive benefits to our business by partnering with the Love British campaign thorough out the whole year as well as the Fortnight itself.
"Our Great British Brunch event for British Food Fortnight had enormous traction across all social media channels not just from us but from all the stakeholders that attended. It drove traffic to our website where we sited a BFF area which many customers clicked through too and drove sales. We will be carrying on our partnership in 2024."
Highlights from British Food Fortnight included:
Launch of the new online platform: British Food Fortnight Live based on a virtual town
ISS Food Services ran Love British Food promotions across their business with roadshows in their healthcare business
Chartwells leading their 110 independent schools to take part
Blackpool Catering Services 130 schools taking part
Farm visit for NHS caterers from Oxford and London HCA branches at FarmEd
NHS Wales taking part for the first time
New Covent Garden Market leading promotions in the capital
Next year's British Food Fortnight takes place 20th September to 6th October 2024.