7th Jul 2020 - 08:36
Image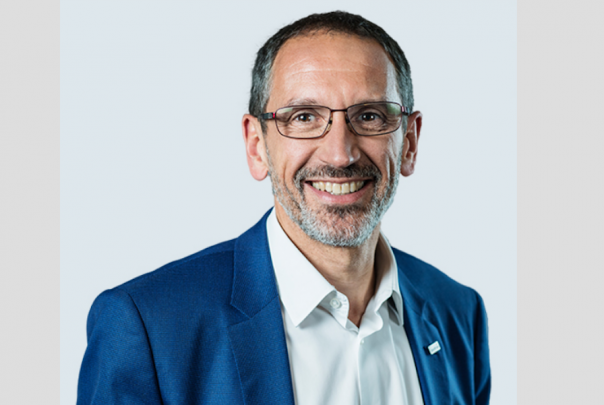 Abstract
International catering and services provider Sodexo has seen its overall third quarter growth drop by 29.9% from €5.7bn (£5.2bn) in 2019 to €3.9bn (£3.5bn) in the same period in 2020.
B&I contract business, its biggest market sector, saw revenue drop from £2.9bn to £1.9bn, a downward move of 28.5%, though the company had earlier forecast this might be as much as 30%.
Education – schools and universities – not surprisingly took the biggest hit in percentage terms, down 53.9% over the same period in 2019 from £1.06bn to £490m.
Global chief executive Denis Machuel said: "We have lost nearly one third of our Q3 revenues relative to last year due to Covid-19. Nevertheless, our on-site business broad geographic mix, strong facilities management (FM) and large integrated accounts combined with Benefits & Rewards have given us resilience.
"At the start of the crisis, our focus was on protecting the health and safety of our people, consumers and clients. With a significant number of sites fully or partially closed, we immediately identified all means to protect our cash and reduce our costs.
"As deconfinement became a reality, first in Asia, then in Europe, we launched 'rise with Sodexo',  a new programme to help our clients reopen their sites safely and as quickly as possible. This multi-service approach brings together a wide range of our services with secure protocols.
"I am convinced that the company is in a position to come out of this crisis stronger than ever."
Sean Haley, regional chair, Sodexo UK & Ireland, added: "After a strong first half of our financial year, the lockdown for Covid-19 has had a significant impact on our business. While we have had increases in demand in some areas, there have been big reductions in others.
"The health, wellbeing and safety of our people has remained our top priority and I am delighted that we have been able to support our people through our new Employee Relief Fund and through our commitment to paying full salaries to our colleagues who have been furloughed.
"Our commitment to all those we serve has remained the same and I am proud of all we have done to support our people, our clients, consumers and suppliers throughout the lockdown.
"We are starting to see business return to a new normal and we are pleased to be welcoming new clients over the next few months with new contracts being awarded in our schools and universities and corporate businesses.
"However, we are not alone in looking to the future with caution, we are all having to adjust to the new post-Covid-19 normal and the economic reality of the impact the lockdown has had.
"We are thankful for the continued commitment from our colleagues and the support our clients and our suppliers have continued to give us.  These are challenging times and the road to our recovery starts here."