16th Nov 2021 - 07:00
Image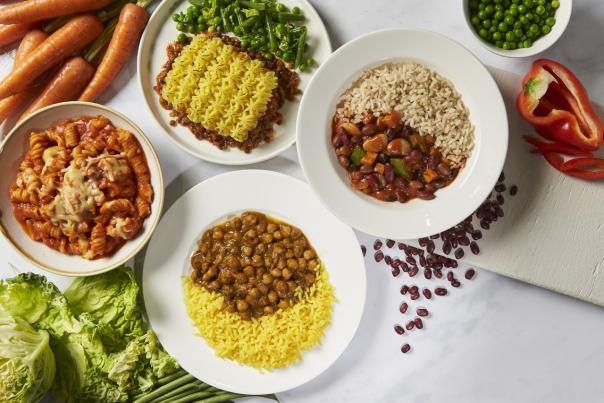 Abstract
Steamplicity, the steam cooking system created by Compass Group UK & Ireland, has introduced its Autumn/Winter menu which has a focus on plant-forward options.
Steamplicity uses a unique steam system that cooks fresh and raw ingredients in under five minutes, meaning that nutritional value is maximised alongside offering mealtime flexibility and consistency.
Created by development chefs and nutritionists Steamplicity meals are served at over 20 NHS Trusts throughout the UK. The new menu has an increased focus on plant-forward concepts, with 35% of the meals catering for vegetarian or vegan diets.
Steve Cenci, managing director of healthcare at Compass Group UK & Ireland, said: "Our team of dedicated chefs and dietitians work side by side with our partners and patients to create tasty, nutritious meals.
"It's imperative we cater for a wide range of tastes and requirements and this menu delivers on that, but also provides a more sustainable menu than ever before. Food may be the only thing that patients really look forward to in hospital, so it's vital we provide a wide choice to inspire their recovery."
The new Autumn/Winter menu includes steamed wild salmon in hollandaise sauce and a chickpea & spinach curry. The Steamplicity team has reviewed the labelling of meals, making information clear and concise for patients and healthcare teams. 
Bruce Toon, Compass Group UK & Ireland, healthcare – head of culinary, added: "Our meals are based on feedback and research - over the past few years reducing meat intake has become a lifestyle choice for many people, especially as we are all more conscious of food choices, from a health, locality, seasonal, ethical and environmental perspective. The menu caters for this growing demand, alongside keeping our more traditional favourites on the menu too."