14th Jul 2020 - 11:21
Image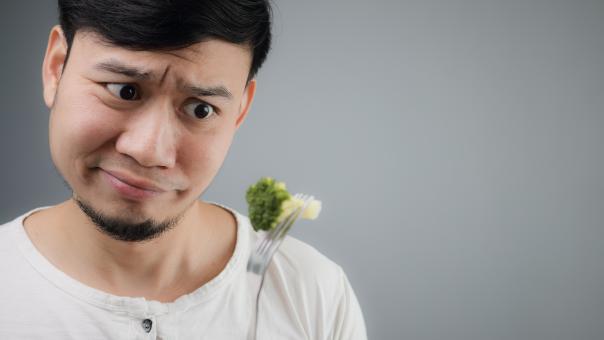 Abstract
A survey of vegetable eating habits in the UK has revealed that the average person has not eaten broccoli for over a month, celery for six weeks and it is more than seven weeks since they ate greens like kale.
Other traditional salad ingredients like lettuce leaves, tomatoes, sweetcorn and cucumber didn't fare well either, as it has been longer than four weeks since the average person tucked into them.
The survey of more than 2,000 people was carried out for food company Higgidy.
Camilla Stephens, founder of Higgidy, said: "As a nation we're falling far behind the recommended five portions of fruits and vegetables a day.
"I was really surprised to find that Brits think veggies taste bland, boring and unexciting, while admitting their dinner plates are on average 40 per cent beige.
"It's recommended by health experts that our meals should be made up of at least 50% rainbow vegetables and fruits as part of a healthy, balanced diet.
"Yet, the study reveals, as a nation we eat just two pieces of fruit and veg a day on average, a far cry from the recommended five portions daily."
The survey also found that nearly half of the 2,000 adults surveyed (47%) confess they very rarely or never eat five portions a day, with nearly one in 20 (3%) confessing they do not eat any vegetables.
The excuses for skipping the five portions include not finding veggies exciting (39%) and not liking the taste of them (37%).
One third also admit they think it takes too much time and effort to prepare salads and vegetables daily.
According to the survey, the Brussels sprout is still the most hated vegetable, with 19% admitting they simply cannot stomach them.
Artichokes (14%), aubergines (13%) and celery (13%) also emerged among the most loathed veggies.
When it comes to vegetables we do like, carrots (30%) emerged as the nation's favourite, followed by potatoes (30%).
However, nearly half the nation (44%) have been trying to eat more healthily during lockdown, although 18% have confessed to eating more comfort food and takeaways than normal throughout the pandemic.
Stephens added: "Our range of veggie and plant based Ready to Bake Meals have up to two of the recommended five a day portion and are perfect for busy Brits who want a vibrant, nutritious meal that have that feel-good-factor.
"The inspiration behind our Higgidy Ready to Bake Meals is to provide the UK with a quick and convenient, healthy option to the usual ready meals. Our entire range requires minimal effort but packs a punch when it comes to flavour, colour and goodness. They can be enjoyed as a standalone meal or even used as part of a wider dish – we just want to bring a little fun back into veg."