16th Jun 2020 - 08:00
Image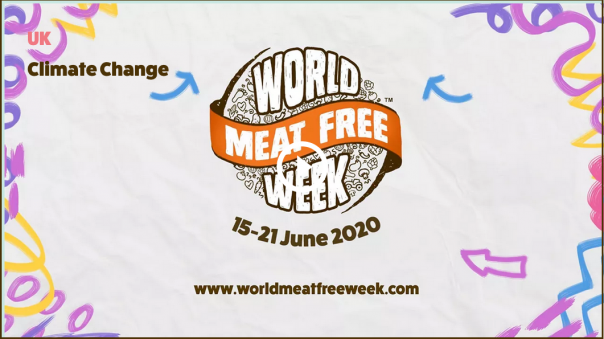 Abstract
A global campaign to persuade people to 'try just one meal' is running through World Meat Free Week from June 15-21. It is urging those who take up the challenge to tweet about their efforts using the hashtag #WorldMeatFreeWeek.
Backed by contract catering and services giant Compass Group and Quorn, the meat-free food company, and a panel of well-known chefs, it points to the health, environmental and animal welfare benefits and reducing meat consumption.
It advises those interested that while the vegan or vegetarian lifestyle may be too daunting a challenge for some, that even just going meat-free for one meal can make a difference and introduces the 'Reducetarian' approach.
The website claims: "A small change with a big impact - just one person's decision to go meat-free for just one meal could save the equivalent of nine people's daily water usage, a carbon saving equivalent of boiling a kettle 388 times, an 11g fat saving and up to 90 calories."
It says the health benefits of reducing meat consumption mean that meat eaters are more likely to suffer from heart disease and certain cancers, while vegetarians are, on average, 25% less likely to die of heart disease.
The environment stands to benefit too, with the campaign saying that an estimated 26% of land worldwide is used for grazing livestock and 33% land worldwide is used to grow livestock feed.
And it goes on the make the point that every year 56bn farmed animals, not including fish and other sea creatures, are killed for human food every year, suggesting animals are sentient beings which means that, 'like humans, they are able to perceive or feel things'.