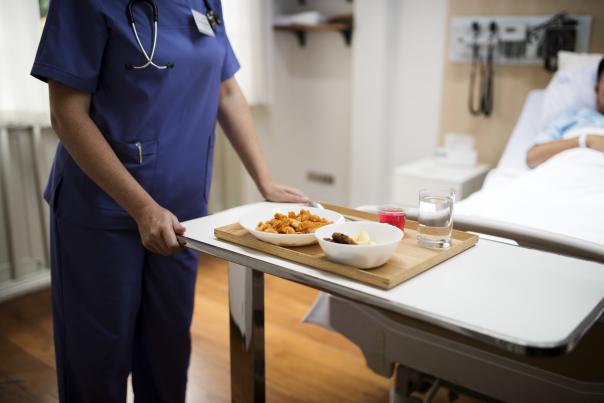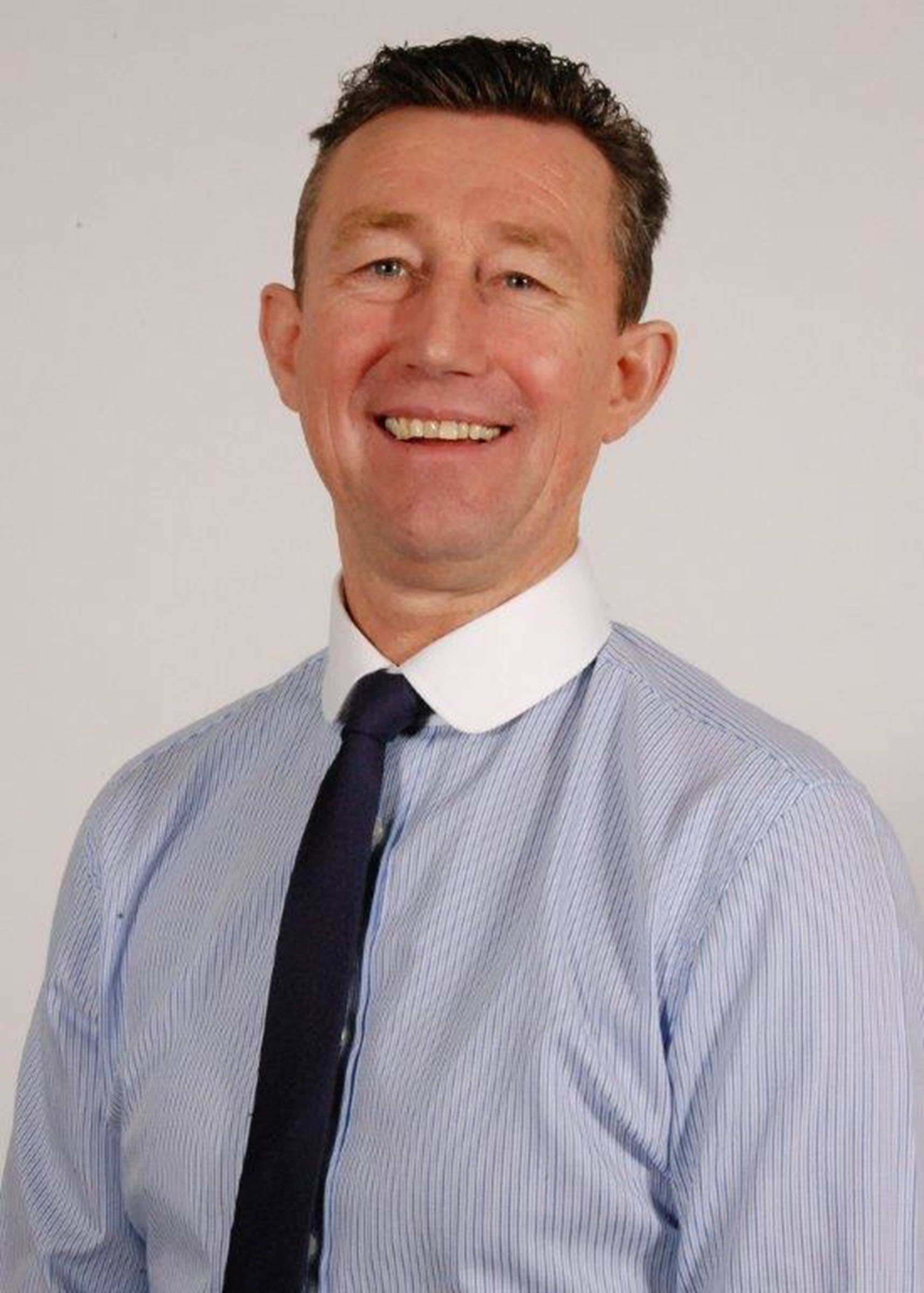 An interview with Phil Shelley, who has led the team that conducted the review. The former Hospital Caterers Association chair was joined by the current chair
Craig Smith
and
Paul Freeston
, chief executive of apetito ltd.
The panel talked about their own thoughts on the Review's findings and proposals, and fielded questions from the webinar audience.
Responses to questions raised during the webinar which there unfotunately wasn't enough time to answer during the session:
Q: Practical help would be appreciated- how do others provide Hot toast?!
A: It is vital that we asses the risks of having toasters at ward level and have a process that ensures that patients receive hot, crispy toast - this is a key part of the recovery.
Q: Is the clear messaging going forward that catering will be in-house and Fresh Cook esp on the so called Fresh Cook- Focus is given in the report for chefs but whats the point if brought in?
A: Where possible, fresh cook is to be encouraged with assurance that the structure, equipment and skills are in place. The new hospitals will give ample opportunity to plan appropriately. It must also be accepted that fresh cook isn't always the prefeered option due to the wide varieties of hospitals and faciltities. The site visits showed that not every fresh cook is getting it right and yet some of the cook/freeze, cook/chill and plated services are meeting high standards.

Q: Reviews similar to this one have previously resulted in little action. What are some of the things the industry can do to ensure the report creates change?
A: As we create the expert group and the action plan / timeline, there will be opportunity for all industry colleagues to play a role in moving forward. It would be prudent to wait until the spending review results before we start to share our plans.
Q: Why where no patients on the actual panel?
A: To ensure that we had a wide range of patient views we linked closely with the patient association - this proved to be invaluable and rewarding.

Q: How important do you rank Board responsibility for food standards to see change happening?
A: It is highly unlikely that the catering department will suceed in creating an exemplary service unless it fully supported by the Chief Exec, Chief Nurse and the Board.

Q: With COVID spend what do we feel is the imapct to this report will be fully funded/ It could be 150 million plus after years of no investment
A: All of us hope that we will receive the funding that we deserve. Whatever happens - we will make steps forward but the funding may dictate how far!
Q: Phil do you see any impact to the report with the demise of PHE?
A: Personally I think that there has already been an overlap in their responsibilities and in recent times there has been a sqeezing of their authority. What we must ensure is that nothing is slipping through the net

Q: Phil - firstly thank you to you and others for the report. What's the best way the catering equipment industry can do to help support you and the NHS get the much needed investment to update and improve the 48 new hospitals
A: Availability, adaptability and a willingness to understand what is best for each individual setting. It is important that we have quality over cost but also recognising that every trust need to spend prudently. As soon as we have an awareness from the spending review then it will be easier to map out the plans.

Q: How have you decided on the 48 hospitals to get funding?
A: The 48 hospitals have been selected by the government through a formal process.
Q: With government funding being diverted across a range of areas due to covid as well as brexit. What impact will this have on available funding for the project to be successful and implemented to its full potential to be achievable?
A: It is difficult to know the answer until werecive the notification from the spending revew - at this point we have enough confidence that we will supported through engagement and that the food review was in the manifesto.
Q: Is there going to be another public launch given the issues over yesterdays launch?
A: Not sure if there are any issues in particular but happy to meet with caterers in smaller groups to talk any challenges that arise from the review.
Q: How confident are the panel that Trust boards will fulfill the recommendations in the report and then following that how will that be enforced?
A: There is no doubt that it will be a challenge. We need to hold trusts to account on the measure of their success - trusts have shown what progress they can make with the right support and this needs to be held as exemplar.
Q: How important is staff engagement and skills training? And how can the wider catering industry (currently in hibernation) help?
A: This is a vital point - engagement and appropriate training is vital if we are to make purposeful strides. The hospitality sector has an abundance of skills that should be used to support innovation in the public sector. Important to reach out and use the skills that are available

Q: Do we have any timescales and indication on how and when we can start to implement some of the recommendations and how this will be driven forward?
A: The next few weeks are about preparation and moulding the expert group to take appropriate action. I will be mapping out the quick wins and the short and long term goals that will be shared with colleagues.
Q: Whilst most catering teams or managers are willing and eager to improve their offering , we all know some who will oppose any change , how do you intend dealing with a negative attitude towards change?
A: There is no doubt that we are unlikely to have a unanimous support from all catering teams and their leaders. This is something that we need to measure and understand with the opportunity to link directly with boards to challenge any stagnancy.

Q: Will the standards/legislation be applicable in Northern Ireland?
A: This review was requested by the Department of Health which applies only in England.

Q: I've spent day after day in a state of grief in hospitals but found the kindest people, the heartiest food and best prices in the staff restaurant.  I bypassed the Bermuda triangle of expensive drinks, prepacked food, Food heals. Are there any plans to regenerate staff and visitor canteens/restaurants?
A: The plight of covid has reinvigored our determination to improve staff and visitor catering throughout the 24/7 period. There needs to be a pride in what we serve in our hospitals and that includes food for our colleagues. It is also imoprtant that during the evening and night there are suitable solutions for hot food that is nutritionally balanced.
Q: I'm still puzzled about the difference between this report and the Hospital Food Panel Report that came out a few years ago.
A: What we have signalled is the intention to not forget what we got right in 2014 but I believe that these recommendations are more measured, although challenging, they are possible and this review will be fully supported by the government. We must make progress at an appropriate pace keeping caterers, allied professionals and suppliers in tune with the actions being taken.
Q: Once the capital is agreed how will trusts be able to tap into this?
A: There will be a bidding process that will require assessing - this will be supported by NHSI.
Q: They are basically saying the same thing and the difference is that the panel had a lot more representation. Did you have anyone from the BAME?
A: The panel was deliberatly small in number so I linked personally with a wider group of colleagues for inclusion including BAME colleagues concerning lack of availability in food variety and the requirement of improved staff and visitor catering recognising the staff backgrounds and culture.
Q: Has reducing impact on the environment been incorporated into this- NHS/public procurement could have a huge impact- organic, UK produce?
A: We have linked strongly with Defra and the Food Strategy Review from Henry Dimbleby to ensure that we reflect carefully on his recommendations. The food standards that are due to be launched early next year will show a depth in this area and it will be linked to the review recommendations.

Q: Craig/Phil - Well done - How will this be cascaded down to the boards its about accounability of us all
A:We would expect catering leads to share the report with their Directors who in turn should share with the Board. Often we must manage upwards to drive the changes required particularly if it is our service. I will also be writing to Chief Execs to raise their awareness of the review.
Q: We we all agree - Food Is Medicine - can we comission some research into good food reducing patients stay?
A: This is a valid point and the work is taking place as we speak. We all believe that good food empowers recovery but having factual evidence would be invaluable.
Q: Phil and Craig, i think this could be a really good opportunity to present this direct to HCA Caterers, do you think we could do this?
A: The original plan was to present at the HCA Forum - I will be speaking to HCA Council to gain some assurance from Craig on how the HCA will support moving forward.
Q: There are 40,000 nurses less in the NHS. AND a lot of those patients will need help eating.
A: Theres no doubt that we are in challenging times - all of our staffing groups have faced incredible challenges and nursing is at the top of the list. Cateres need to do everything they can to suppirt the teams at ward level.
Q: This report does not address why the clinicians do not take food as a medicine because we always do what we have always done. Patients need food not three times a day we need to work with Clinicians to deliver what is best for patients. Moving menus onto EPR would also help to encourage a universal approach. Its hard but the direction we are trying to work up in Oxford and slightly disappointed that the review didnt take that approach.
A: I would be keen to speak to *** and listen to her concerns. We have worked with clinicians during the review and aim to develop an academy that will develop a wider understanding. More work to do, so I look forward to that discussion.
Q: What are the panels thought about 20percentlessmeat?
A: Personally I totally support the drive to re-balance our choice. There are fantastic meals and choices available through non-meat so how we innovate and select our menus must be driven nationally.

Q: We provide toast but providing hot toast to a ward of patients up to 40 is extremely challenging. It isn't the same as doing it at home in your kitchen and going from the toaster to your kitchen table. Simple things at home are not always easily repeated in the hospital setting even if the tools are there! An ideal world vs reality of the operational delivery of catering to patients in hospital within the budget and resources constraints. Food for thought.
A: Very true - anyone who says that delivering good food in healthcare is easy hasn't exoereienced the real thing. Breakfast can often be the biggest challenge particularly on large wards. We need the suppliers to advise and innovate so good food is available at all times.

Access full report
 
Webinars Diary
Featured webinars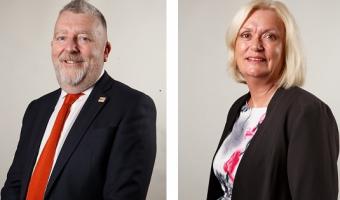 23rd September 2021, 11:00
12:00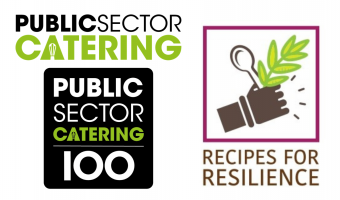 2nd November 2021, 11:30
13:00
25th November 2021, 11:00
12:00