Image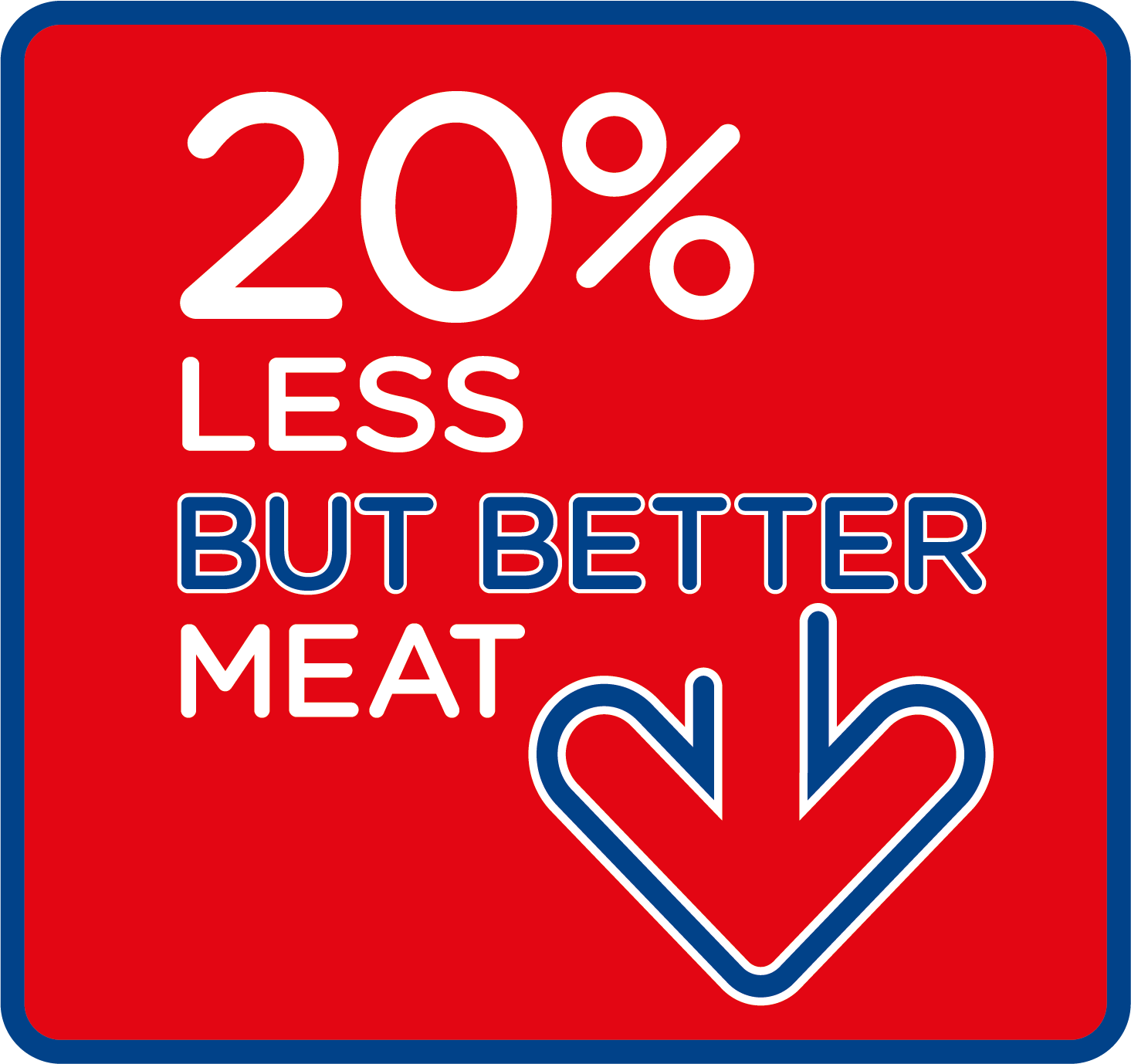 The Campaign - Public sector catering operators are being encouraged to sign-up to a campaign aimed at bringing down the amount of meat on their menus by 20% across schools, hospitals, universities and care homes. This is the same as the cut proposed by the UK's Committee on Climate Change report published in January 2020.
The Aim - This is not a question of demonising meat, which is an important part of a healthy diet for most people, nor is it about restricting choice. It is about caterers trimming the meat volumes they handle to inspire improved health and curb the carbon footprint of the sector.
The Belief - We believe the reduction in meat will also free up funds that mean caterers across the industry will be able to afford better quality, locally-sourced produce and this will have a positive impact on the environment, the UK economy and public health.
The Method - By providing and promoting more tasty, plant-based dishes on menus, by sourcing a bit less but better quality meat from higher welfare sources, by training and educating chefs to be creative with ingredients and recipes.
The Result - Working with animal charity Humane Society International/UK and others it is estimated that the carbon emissions savings, should the 20% target be reached across the sector, it would reduce the volume of meat served in the public sector by 9m kg –the equivalent of 45,000 cows. It would have the same environmental effect as removing more than 128,000 cars from the roads for a year.
The Conclusion - The health and environmental benefits that could accrue have persuaded the leaders of catering organisations representing schools, hospitals, the care sector, universities and catering colleges to collaborate as the PSC100 Group to launch the #20percentlessmeat campaign and urge their members to make the pledge. Prison and military catering leaders have also been involved in the creation of the initiative.
The Pledge - If you'd like to sign up and join the many public sector caterers who are already working to make the 20% reduction in meat, then click here

View the 20% Less But Better Meat webinar which took place on 19 November 2020