26th May 2021 - 07:00
Image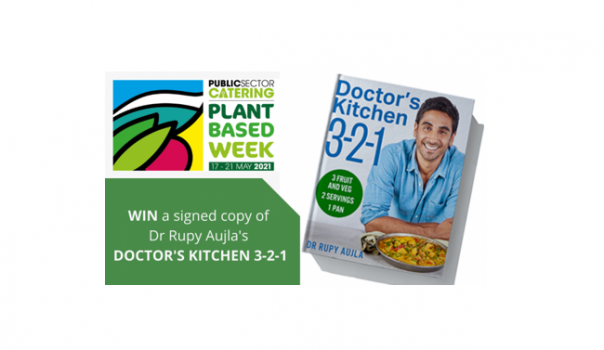 Abstract
To celebrate Plant-Based Week, which took place from 17-21 May 2021, Public Sector Catering gave away five signed copies of Dr Rupy Aujla's Doctor's Kitchen 3-2-1 cookbook.
Dr Rupy Aujla, a GP, author and TV personality, believes that the growing interest in plant-based foods is beneficial to our health and helps the planet too. He was involved in a webinar discussion with PSC editor David Foad and other leading figures from the public sector catering industry.
To enter the competition all people needed to do was to register for one of the Plant-Based Week demonstrations or register for the webinar interview with Dr Rupy.
The five winners are:
Andrew Fraser, executive chef at Palmer &Howells
Maggie Allen, food management apprentice at Hampshire County Council Catering
Karen Lock, catering monitoring officer at West Sussex County Council
Angela Goulton, senior catering manager at East Riding of Yorkshire Council
Alison Hoyle, catering manager at The Three Rivers Learning Trust
The inaugural PBW was such a success that PSC has decided the week-long event will return in 2022 from 9-13 May.
Congratulations to the winners and for more information about Plant-Based Week, visit here.