10th Sep 2021 - 07:00
Image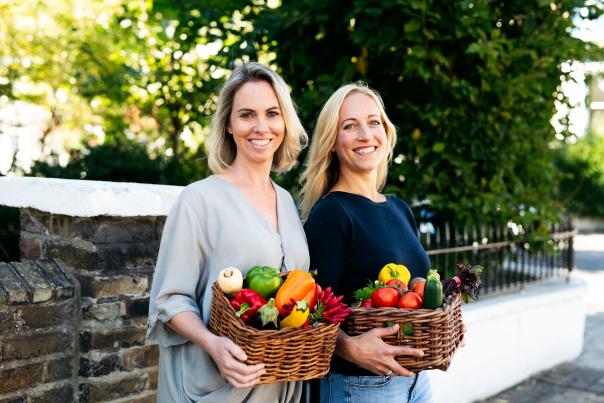 Abstract
OLIO, the community sustainability app, has announced a $43 million Series B round to fund its fight against the $1.3 trillion of food waste created globally every year.
Founded in 2015 by Tessa Clarke and Saasha Celestial-One, OLIO has amassed a user base of five million people. The app is used to give away unwanted food to neighbours for free, with the aim of reducing food waste and helping people to consume more local food.
Since the app launched it has enabled over 25 million portions of food and three million non-food items to be saved from going to waste.
Clarke said: "OLIO has grown five times over the last year, reflecting a step change that's taken place as businesses and citizens look to be more sustainable and connect with their local communities. We're beyond thrilled to have raised this capital from a brilliant set of investors who are backing our vision of reinventing consumption for more than one billion 'OLIOers' by 2030.
"We have this enormous ambition because humanity cannot continue to puzzle over how to keep global warming within 1.5 degrees and feed a population of 10 billion - whilst continuing to throw away one third of the food we produce, and consuming as if we have 1.75 planets. In solving these twin problems we aim to build one of the most transformational companies of our generation."
This latest fundraise saw Swedish investment firm VNV Global and New York-based hedge fund Lugard Road Capital become major investors in OLIO, supported by further funds from Accel, Octopus Ventures, Rubio plus technology entrepreneur and chair of Grimsby Town football club Jason Stockwood and media entrepreneur and politician Lord Waheed Alli.  
DX Ventures, the VC arm of food delivery firm Delivery Hero, is a new highly strategic investor in the round. This partnership will enable OLIO to accelerate its international expansion plans and grow the Food Waste Heroes Programme, which supports food businesses and restaurants around the world in their quest to achieve zero food waste locations. 
OLIO has over 30,000 Food Waste Heroes, who are trained members of the community collecting and redistributing unsold or unserved food from businesses such as Pret A Manger, Compass Catering, Costa Coffee and Elior.