13th May 2021 - 09:16
Image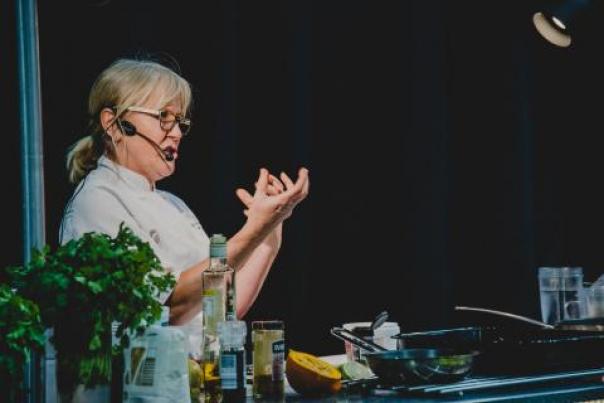 Abstract
The five platinum partners of Plant-Based Week will each host a free demonstration showcasing their latest and best plant-based products.
The demand for plant-based meals is increasing as more people adopt a 'flexitarian' approach to eating. There is evidence that both vegetarianism and veganism are gaining in popularity too, and all these changes are being driven by concerns about health, the environment and animal welfare.
Public sector caterers have to respond to this demand from their customers while continuing to meet nutritional standards and provide a balanced diet that includes meat and dairy.
Each day throughout Plant-Based Week Public Sector Catering has arranged for experienced chefs to deliver a cooking demonstration to help virtual attendees learn more about plant-based products.
The PBW demonstrations include:
Monday 17th May- The Devil's Kitchen: Demonstration by Forest Green Rovers head chef Jade Crawford following an introduction and discussions with club chairman Dale Vince.
Tuesday 18th May- Meatless Farm: Demonstration by culinary chef Ben Davy, with an introduction from Sarah Jane Virr, sales strategy director.
Wednesday 19th May- Garden Gourmet: Demonstration from development chefs Justin Clarke and Darren Chapman.
Thursday 20th May- Green Cuisine: Demonstration will showcase their latest plant-based products.
Friday 21st May- Knorr Professional: Demonstration by executive development chef Alex Hall and introduction by Unilever's brand marketing manager, Andrew Taylor.
By signing up to any of the demonstrations you will be entered into a competition to win a Dr Rupy Aujla's signed cookbook.
If you are interested in attending any of the PBW demonstrations, visit here.