10th Dec 2020 - 09:23
Image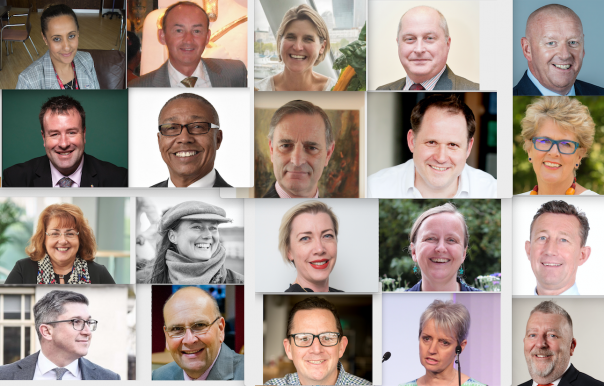 Abstract
The Top 20 'most influential' people involved in public sector catering during 2020 has been announced in full today (December 10th), timed to coincide with the online publication of Public Sector Catering magazine's December issue.
Editor David Foad says: "Every year now since 2019 we have convened a panel of industry experts and asked them to draw up a list of men and women who stand out for the power they wield in this field.
"They might head an industry association, they could run a contract caterer with significant contracts in the public sector, they might be a political or medical figure, they could have authored a valuable report or important research, be a social influencer or lending their insight to government bodies, or they could be inspiring the next generations of catering and hospitality workers through education and mentorship.
"The list this year represents all these elements and I congratulate everyone on it for the work they do in their day jobs and outside to support the public sector catering industry.
"They will be part of a conversation throughout 2021 that will confront the issues facing the sector and explore collaboration in taking action.
"From the initial discussion they have already had these issues are already clear. For example, the sector plays a huge but often overlooked role in supporting people to access basic necessities such as food.
"So how can it better align itself to be a more effective lobby group to get the Government recognition that can support this role.
"And harnessing the opportunity of the UN Climate Change Conference in Glasgow next November to showcase sustainable British food on school, hospital and care sector menus."
The full 2020 list of the 'most influential' is
Alexia Robinson, founder of Love British Food
Andy Jones, chair of PSC100 Group
Andy Kemp, public sector 'champion', Bidfood
Anna Taylor, director of Food Foundation
Clive Dunlop, Defence Logistics
Craig Smith, chair of HCA
David Oliver, head of catering HMPS
Henry Dimbleby, independent lead, National Food Strategy
Jayne Jones, chair of ASSIST FM
Kath Dalmeny, head of food & farming charity Sustain
Lindsay Graham, poverty & inequality commissioner, Scotland
Mark Davies, MD ISS Food Services
Molly Shaher, chair of PACE
Phil Rees-Jones, chair of TUCO
Phil Shelley, chair of Hospital Food Review
Prue Leith, ambassador Hospital Food Review
Sean Haley, chair Sodexo UK & Ireland
Stephen Forster, chair of LACA
Stuart Roberts, deputy president NFU
Sue Cawthray, chair of NACC
Watch the PSCMI Roundtable Debate: